Our Musicians
Our Musicians in Healthcare are highly trained facilitators who work across a wide range of community, health and educational settings. They are professional composers, performers, producers; multi-instrumentalists, vocalists and technicians.
They have experience working in a huge range of community and educational settings, engaging people of all ages in creative music making, using music as a tool for self expression and personal change. They are brought together in the Wishing Well programme by their passion for spontaneous "in the moment" improvisation to empower people and to connect through a shared musical experience.
Kate Murdoch
Lead Musician and Trainer
Kate has been working as a Musician in Healthcare for over ten years in hospices and hospitals with babies, children and adults. She trained with the pioneering French organisation Musique et Sante during their European "Train the Trainers" programme. Kate has extensive experience in Critical Care and is currently leading a new project in Neo-natal care.
She plays the ilimba, a harp like instrument from East Africa, and uses music and voice to create empowering and nurturing interactions. She also has a particular interest in improving the sound environment of clinical spaces, and recently launched an Arts Council-funded audio-visual project, Relax and Dream, featuring short films of the natural environment with original music.
www.kutuliamusic.org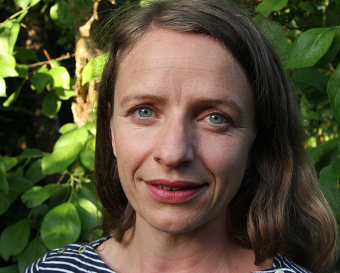 Jo White
Programme Director
Jo has 13 years experience working as a Musician in community settings, and as a Project Manager, creating music programmes to help children and young people find their voice.
A lifelong musician, she is committed to developing the reach of the Wishing Well programme into Healthcare settings, encouraging the use of live music to create environments where people feel safe and heard.
Jo took part in TEDxBrighton 2015 and talked about how music helps people in hospital to regain a sense of control.

Phone: 08701 417 484 ext 4
Email: wishingwell@rhythmixmusic.org.uk 
Mark Davyd
CEO of Rhythmix
Mark has been the CEO of Rhythmix since the creation of the organisation in 1999.
He has been active in the music industry for over 30 years, working in artist management, music placement and in the live music arena. He is a regular speaker at international music events, and a Fellow of the Royal Society of Arts.